Attract Love At Any Age
5 Easy Ways to Attract A Quality Man Who Will Cherish And Adore You That You Can Share Your Life With

Dating In Your 40's, 50's And Older
Are you tired of the disappointing dates and feeling unsuccessful in finding love? Are lonely nights filled with helplessness and despair?

Change Your Dating And Social Life Now
Think of what it would be like to have dating skills, tools and strategies to never waste time again with the wrong man.

How to find quality men to date
My top 5 best kept secrets to finding quality middle age men to date and that will want to date you.

Dating Breakthrough Strategy Session
7 key strategies to make midlife dating more fun and better then you ever dreamed possible.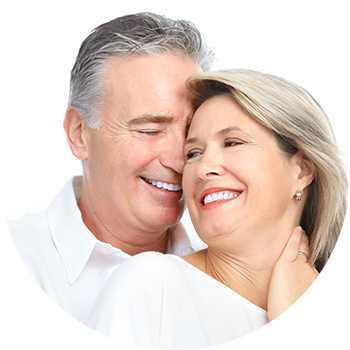 My mission, my driving force, my ultimate goal is to reach as many women in their 40's 50's and older. I want to take them from the frustrations, disappointments and heartache of unsuccessful dating to happiness and fulfilled lives. To help them reach their goals and see them develop into gracious, lovely, confident, powerful, feminine women that live their lives with grace and the fulfillment they deserve. I am here with you today after turning my own life around from my dating and relationship experiences. When my marriage ended it left me broken and devastated to the core. But, it was also my life changer. There was only one way to heal my grief. I had to understand, how and why I made the choices I did and allowed these devastating experiences into my life. My extensive training and understanding human behavior was under Richard Bandler's NLP Program. I am a licensed NLP Practitioner and Coach certified by the society of NLP and have been for the past 12 years. I have worked with and been helping women for more than a decade to turn their lives around and lead happy fulfilling lives the second time around.
Be ready for love, feeling confident and beautiful.

95%

95%

How to find quality and emotionally available men.

99%

99%

Strategies never waste time again with the wrong man.

95%

95%
Challenges of Midlife Dating
Are you lonely, ready to date again and don't know how to navigate today's dating world? Have you been struggling on your own but find dating frustrating and disappointing? Are you on a dating rollercoaster attracting all the wrong kind of men? Men that won't commit, men that treat you poorly, men you waste too much of your time with and relationships that go nowhere.

Bring the fun and romance back into your life with 5 simple steps to find the quality love you are looking for. Reignite the confidence and magnetism you once had that leads you to the love you've always wanted Take action and attract the man of your dreams You can find Mr. Right and keep him. Discover the #1 secret for attracting a quality man into your life that will love, cherish and adore you.

Free Dating Breakthrough Strategy Session
My field of expertise will help you become a confident, vibrant, magnetic woman, men will be drawn to. You will learn new skills, tools and strategies that will totally change your dating world. If you're committed to finding the love of your life I'm going to give you a FREE one hour Dating Strategy Session, normally worth $275. All you have to do is click the button above and I'll be ready to serve you and help to achieve your dreams.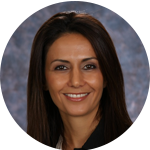 Nina N. Brentwood, CA
In the years that I have know and worked with Marlene, she's been there to provide me a reality check on my relationships and add her brilliant insight and perspective in a way that opens my eyes to my patterns and blind spots that I would not be able to see on my own. Her kind and sweet nature always reminds me of my qualities and what I bring to the table which gives me the confidence to be the best version of myself and attract a similar quality man.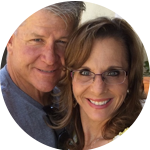 Marsha R. Encino, CA
have known Marlene for over 15 years. Her remarkable coaching turned my life around. I was in a terrible abusive marriage for 20 years and had a 15 year old child. She helped me realize how toxic the marriage was. I divorced my husband and Marlene was my "Rock" helping me every step way. I don't know what I would have done without her.
Now I am the happiest I have ever been in my life. I owe all this to Marlene. I met and married the man of my dreams that treats me like every woman should be treated. I love my life!! Thank you Marlene, you truly are a "angel" and I am forever indebted to you.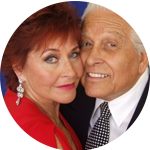 Pamela R. Sherman Oaks, CA
Working with Marlene turned my life around. Having grown up in dysfunction that's the way I learned to live. Marlene has given me awareness that I never had. I became aware of my magnificence and I learned how to have healthy and loving relationships. I've been single for more than 40 years and after accruing my new awareness I manifested the perfect man and I'm living a life I couldn't never even dreamed about. I am 77 years old, my husband is 83. We are teenagers at heart. Marlene Wagner is brilliant at what she does and she's warm and nurturing. I am extremely blessed to have had her as a coach.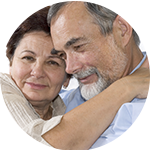 Linda S. Woodland Hills, CA
Working with Marlene transformed me, my life and my relationships. She is compassionate yet firm in her coaching approach. I had so many fears holding me back in my life but Marlene had an incredible skill that dissolved my fears easily, effortlessly and permanently. I am forever grateful to this wonderful woman for all amazing changes I have been able to make but, the real bonus was she showed me how to have love. I am very happily married and cherished by an incredible man. Marlene, you are the best!
Some of Our Latest Blog Posts
Taking Risks Embracing Discomfort Path to Success for Women in Every Stage of Life By Marlene Wagner Whether navigating the single life or enjoying the warmth of a committed relationship, success is within your reach. The journey may not always be comfortable,...
Good Habits, Bad Habits How Do We Get Them, How Do We Change Them By Marlene Wagner Habits! What are they, how do we get them, and how do we change them? Habits are nothing more than behavior. There are good habits and bad habits. Most of us operate with...
Free Dating Strategy Report
Are you making any one of these dating mistakes?
About Me
I am a passionate senior woman and built my company to serve as a resource for single middle aged women looking for love. What makes me different from most dating coaches is a perspective of what works and what doesn't because I have experienced many of the same dating challenges. My goal is to empower as many women as possible in finding healthy and loving relationships.
More Info
I love coaching. I am loyal and committed to my clients until they reach their relationship goals. I will hold your hand and guide you into a transformation you never dreamed possible.
How do you know when you've found the ONE?
When being with him is EFFORTLESS!